New Story: "Zero Temptation" & interview
Thursday, May 22, 2014
"Zero Temptation", the account of an earlier adventure featuring Clair's friends Ronnie and Tash, was previously only available as an exclusive in the Australian edition of Twinmaker. Now you can read it for free at Lightspeed Magazine, with a bonus interview. Here a couple of excerpts:
Story: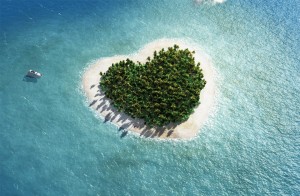 "A young blond god rising up out of the surf dressed in the tightest shorts I have ever seen. . . . There are pictures, I know. I don't have to describe him. But I need to. He's so beautiful. Tight, wet curls. Jewel-like droplets clinging to his chest and shoulders. Eyes as blue as the sky. The fingers of his right hand straightening to wave. I'm logging even as I'm tasting the words on my tongue, imagining tasting him at the same time. Salt, I think. Miles who?"
Interview:
"Facebook may not be the game-changer some people say it is, but I do think it's symptomatic of a fundamental shift in how today's young people choose to engage with these notions. The sticking point is the lack of transparency at the governmental end—i.e., they can see us but we can't see them. Breaking down that barrier will be much harder."
Lightspeed has been such a great supporter of Twinmaker. Subscribe to keep the stories coming!
In other news, I am back from touring and will have exciting news soon.