Blog Tour: The Magnificence of Bloggers Never Ceases To Amaze
Wednesday, November 13, 2013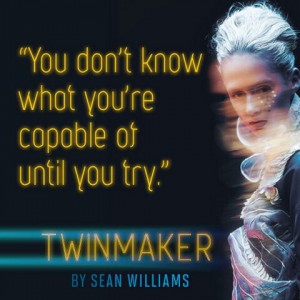 The US blog tour is officially over! And so is the Egmonth video review competition. Below are links to summaries of both. Huge thanks to everyone who took the time and effort to look at Twinmaker and to share their feelings with the world. Particularly to Steph from A Dream Within A Dream who provided the last post on the US leg. I owe you all so much!
The Official Blog Tour for TWINMAKER brought to you by Balzar+Bray and Book Nerd Tours (list of posts)
Electric Monkey's search for a video reviewer (YouTube channel)
This isn't the end, though. I'll be posting links to more interviews and guest posts in the coming weeks.  Stay tuned for more exciting Twinmaker action!