Darkly Dreaming of Awards
Tuesday, November 7, 2017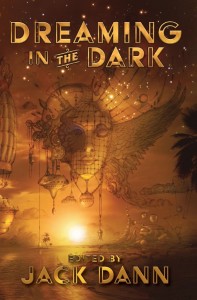 Jack Dann's beautiful collection. Dreaming in the Dark, which contains the Twinmaker story "Sing, My Murdered Darlings", has won the World Fantasy Award for Best Anthology of 2016!
Huge congrats to Jack and PS Publishing for creating such a stupendously beautiful book, inside as well as out.
The limited, deluxe, boxed edition remains one of the mot delicious artefacts that publishing has ever produced. You should get one while they last!