Aurealis Awards Hearts Fall (and more)
Wednesday, February 17, 2016
Fall and "All the Wrong Places" are among the finalists for the 2015 Aurealis Awards, which were announced today. I'm so excited that these works caught the judges' eyes. They're stories I'm particularly proud of.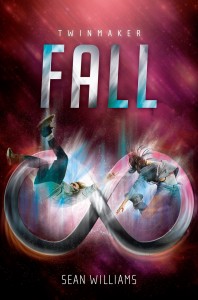 Fall (aka Hollowgirl) is, of course, the final volume in the Twinmaker series, the book that nearly broke my brain. Featuring not one, not two, but three versions of the series' protagonist, it brings the science fictional heart of the series to the fore. It's therefore particularly pleasing that the book was nominated for Best Science Fiction Novel, one of six truly outstanding books–written by Evelyn Blackwell, James Bradley, Amie Kaufman, Meagan Spooner, Jay Kristoff, and Joel Shepherd, to give you an idea of the quality on offer here. It's impossible to tell who will win (although I reckon I know, and it's not me).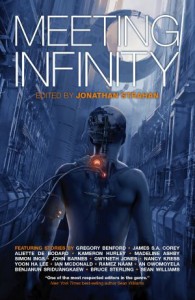 "All the Wrong Places" appeared in Jonathan Strahan's Aurealis Award-nominated anthology Meeting Infinity. It's a love story, one I've several I've written in the Twinmaker universe, where of course nothing is ever straight-forward. It's up against stories by Joanne Anderton, Claire McKenna, Charlotte Nash, and Kaaron Warren. Again, too difficult to call. Of course, I'd like to go home with a gong, but I'd be equally happy if one of my friends did. It's so fantastic to be in such a great crowd.
All in all, I'm very excited. These are my 29th and 30th Aurealis Award nominations. Believe me, it never gets old.
(Winners announced at the Brisbane Natcon over Easter.)