A Brief Musical Interlude
Friday, January 30, 2015
I'm madly working on film and TV projects at the moment (one of them Twinmaker-related so I don't feel too bad for neglecting the blog) but there's always time to listen to good music.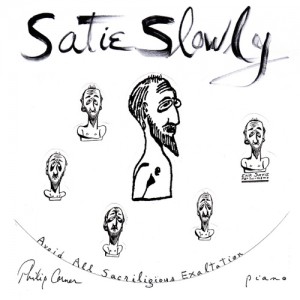 Satie Slowly is Philip Corner's double CD of one of my favourite composer's beautiful solo piano works. Clair would love it, and so might you! The link leads to some samples. Give it a whirl.
In other news, the reveal of Hollowgirl's US cover is scheduled for Feb 12, so watch this space for that. Also, I'm reading my Twinmaker story "The Beholders" at the West Torrens Community Centre Library on the very same day at 1pm. Two days later, I'll be reading a selection of pieces (not all my own) for Valentine's Day at 11am at the beautiful Mockingbird Lounge. Then I'm off to the Perth Writers' Festival to talk up Crash on a bunch of panels – details here.
Finally, there is a new newsletter on its way, featuring news, competitions, and a brand new exclusive story. Soon! Sign up now if you haven't already!